IBM MaaS360 With Watson™
IBM MaaS360 is a unified endpoint management (UEM) solution that transforms the way that organizations support users, apps, content, and data across every type of device. Its open, cloud-based platform integrates with preferred security and productivity tools, allowing modern business leaders to derive immediate value.
UEM Instantly at No Cost
Experience MaaS360 free for 30 days and get complete access to its features and functionality.
Manage Endpoints with AI
Discover endpoint vulnerabilities, uncover new opportunities, and align with industry best practices using the industry's first and only AI approach to UEM.
Secure Devices, Users and Data
Protect corporate data and uphold compliance with industry regulations through containment plus threat, identity and patch-management capabilities.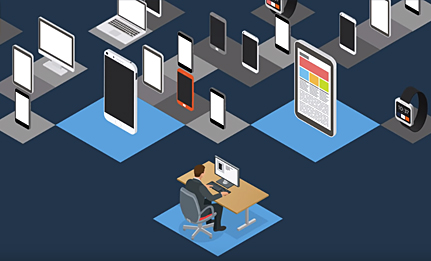 Taking a cognitive approach to unified endpoint management (UEM), watch how IBM MaaS360 with Watson Advisor brings risk exposures, opportunities, and information front and center for IT professionals.
Watch the Video
Explore More: