Use enterprise asset management (EAM) to optimize operations
Enterprise asset management solutions using AI and analytics are helping extend asset lifecycles and reduce maintenance costs for businesses with IoT connected devices.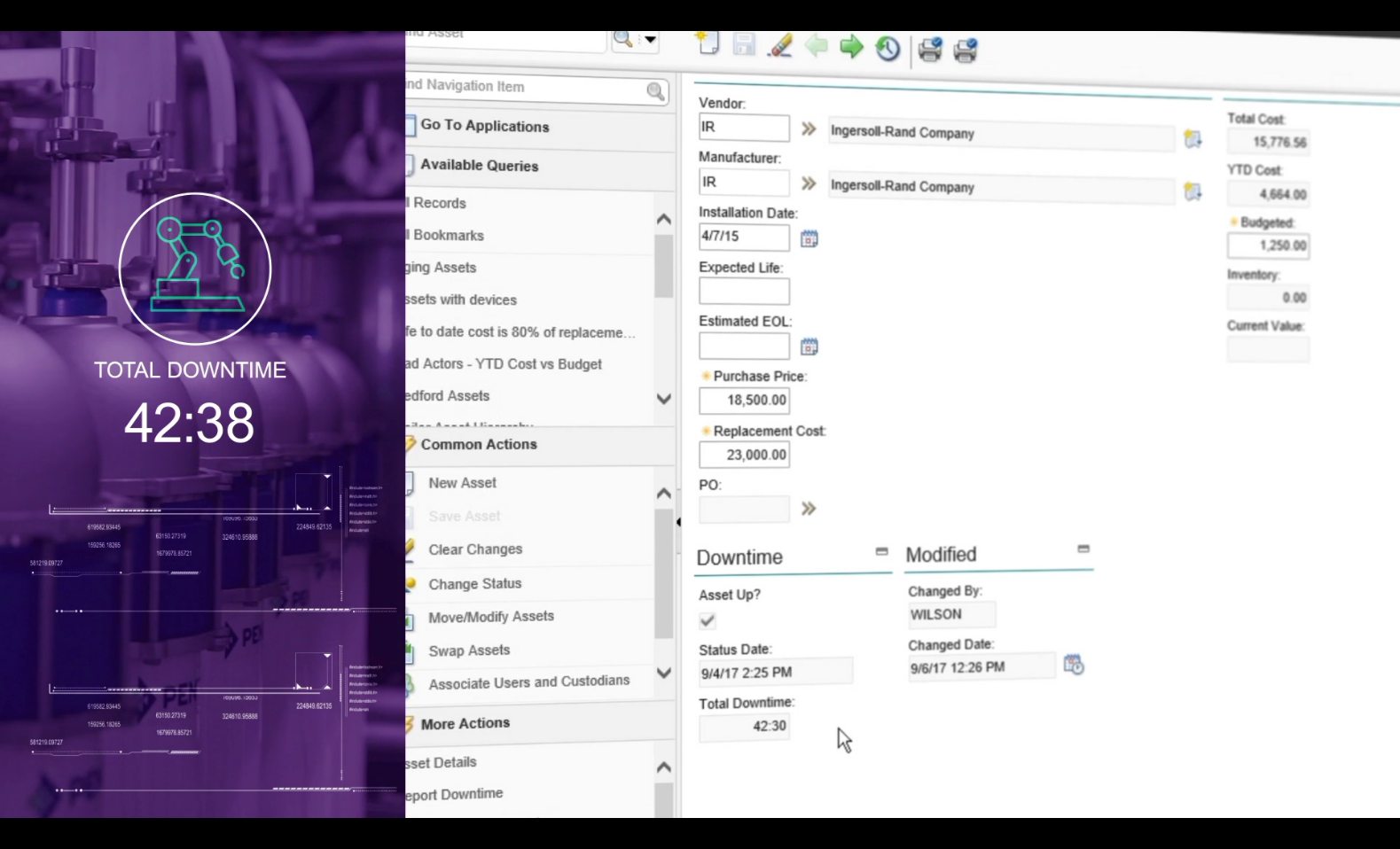 Keep critical assets operating at maximum efficiency with Maximo, IoT and the cloud
Enterprise Asset Management
Enterprise asset management (EAM) in the era of IoT ― when you have to keep up with a constant stream of data from people, sensors and devices ― can be challenging. With IBM® Maximo®, put that data to work making better decisions based on insights from enhanced analytics. Streamline your global operations, from procurement to contract management, and manage costs through a subscription-based model. Maintain all asset types no matter where they reside, set up new assets quickly, and upgrade EAM software automatically for non-stop uptime, reduced costs and minimized risk.

Key benefits:
Improve operations

Manage asset information and inventory

Extend the useful life of assets

Optimize work processes

Unify asset management processes
Software as a service (SaaS) adoption is impacting all businesses and sectors, including those purchasing asset and facilities management solutions. The predictable costs, ease of deployment, and vendor-handled upgrades are increasingly appealing to maintenance leaders. Review this buyer's guide to get started on your SaaS journey.
Read the buyer's guide
Copyright © 2020. All rights reserved.
IBM, the IBM logo, ibm.com, and the IBM Business Partner Emblem are trademarks or registered trademarks of International Business Machines Corporation in the United States, other countries, or both. A current list of IBM trademarks is available on the Web at "Copyright and trademark information" at www.ibm.com/legal/copytrade.shtml. Other company, product and service names may be trademarks or service marks of others. The IBM product and/or services described herein are provided by an IBM Business Partner who is an independent reseller/dealer. The fulfillment of any conditions or offers described herein are the sole responsibility of the IBM Business Partner. IBM is not responsible for the actions or performance of IBM Business Partners. IBM Business Partner special offers, products and prices may be withdrawn or modified at any time without prior notice.